You may not know me.
But once you do,

you'll never forget me.

I have an extensive history in technology that dates back to the early 90's. Unix has been my primary home OS since then, though I've worked heavily in mixed Unix and Microsoft environments. I am a capable engineer and have proven my successful abilities as a network, systems, software and VoIP engineer.

Having so much experience in such a widely diversified stack of technologies, I've developed an extremely strategic and effective approach to solving real business challenges through the use of technology.

I'm not known for accepting the status quo, I never give a reason something can't be done without giving a good alternative that meets or exceeds the original ask and I don't typically make the same mistake twice unless it was on purpose the first time.. always learning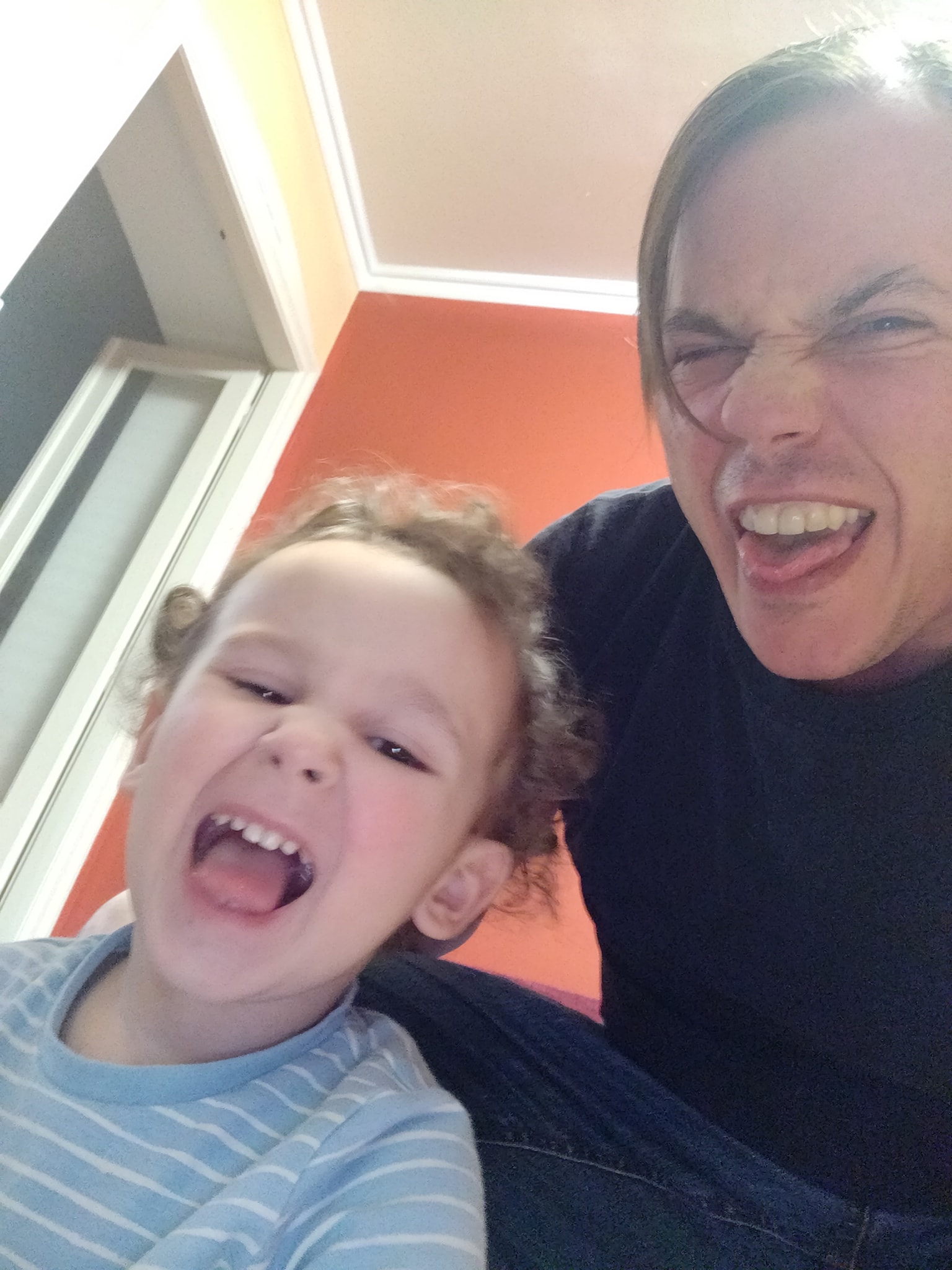 I don't need to be managed.
I have the time, the drive
and the experience.
I get things done and I do them well.
The end result is that I've become a critical asset with every organization I've worked for.
Full-Stack Expert
It's not just a buzz word in my portfolio. I'm constantly the "go to" guy for a reason.
Global Experience
I've traveled the globe and conducted business in many countries, which has helped me to gain diversified knowledge and skills.
Effective Leader
Leadership isn't telling people what to do. That's dictatorship, and it doesn't build effective and cooperative teams.
Business Oriented
I'm all about cool technology, but I'm more about enabling the business through that technology.
My CV is just a brief summarization of the past ~10 years of my work experience.
My career history actually goes
further back

than this.

But we can talk about the rest at another time.
Strategic/Soft Skills
Talent Identification, Recruitment, Development and Retention
Tactical and Strategic Planning and Execution
Strong Vendor Management Skills
Strong Written and Verbal Communication
Technical Proficiencies
Unix/Linux Operating Systems - Kernel Level Knowledge
Architectural Knowledge - Chip Level (HW)
Programming - Multiple Languages
Networking - Vendor Agnostic
Protocol Development and Analysis
Performance Optimization and Bottleneck Identification
Highly Scalable Distributed Systems Architecture
Low-Latency High Throughput Implementations
Morgan Stanley
Budapest, HU
2015 - Current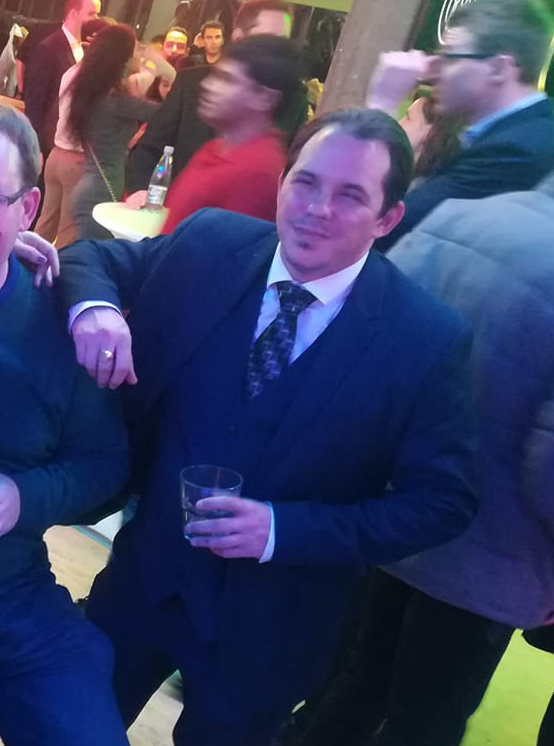 Infrastructure Engineer, Vice President
I've recently moved to a new role to focus primarily on development of our in-house Linux distribution, thus day to day responsibilities change dependent upon whether I'm working on general availability needs or on a solution focused to a particular BU. Previously I was in Storage Engineering as an SME for HPC storage solutions.
Lead the team on IBM Spectrum Scale integration to the infrastructure
Successfully delivered 70GByte/sec @ 940usec/op NFS solution for HPC Grid using IBM Spectrum Scale
Collaboration on network design for IP storage solutions
Troubleshooting and analysis of networking related issues
Linux network stack SME
Linux performance SME (interrupt moderation, smt, latency optimization, IO performance)
Development on in-house Linux distribution
Serve as bridge between operations and engineering teams to prioritize needs
Analysis of cost benefits for various potential technical solutions
Internal and external global presentations on performance optimization
Function in a cross-silo capacity to provide technical expertise to other BU's in the firm
Awarded global Red Carpet Technology Award, June 2016
Independent Consultant
Louisiana
2010 - 2016
Senior Engineer
Consulting business with a heavy focus on engineering projects for ISP's in the Gulf Coast region of the United States. Future South Technologies was the result of a partnership and merger, having started out as New Orleans Information Systems Engineering (NOISE, LLC). We went on to offer hosted VoIP, mail and provisioning systems for ADSL and DOCSIS cable networks. We later began to pickup customers across the United States and outside of the United States in a wide range of industries, including, but not limited to: healthcare, City and State agencies, School Boards and law offices.

Future South Technologies continued operating while I worked for other employers, in-line with employment agreements. Clients included: Jefferson Parish Public School Board, Regional Traffic and Management Center of New Orleans and LA DOTD, Marriot Hotels in New Orleans, several Credit Unions and banks.
Custom in-house centralized DOCSIS and ADSL provisioning system
Full infrastructure planning and deployment for several startups
Hosted VoIP, web, spam filtering and mail solutions
Consultant for consultants ("flew other companies flags")
Large-scale network designs (i.e. 52+ locations via private metro-e with VPN backup over GSM via IP SLA)
Custom VoIP systems with integration to door locks reservation systems using Asterisk
Integration network and phone system integrations with Hospitality Systems for hotels
A/V systems for several local bars, clubs and venues
CCTV systems for several local bars, clubs and venues
System infrastructure for several clients (Unix, MS, Novell)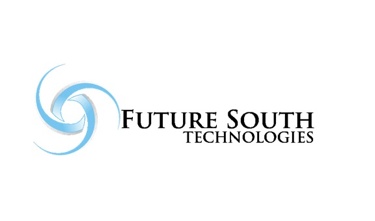 Transech, LLC
Louisiana
2012 - 2013
Technical Consultant, Lead Network and Systems Infrastructure Engineer
Transech is the largest Cisco partner in the state of Louisiana, holding clients such as the New Orleans Saints NFL team, as well as the Hornets Basketball team. They handle a wide array of businesses, including oil industry and ship building corporations.
Wireless Network Design and Implementation
Systems Infrastructures and Monitoring Solutions
In-House Cloud Hosting Solutions
Infrastructure Virtualization
Covering the day to day for this role becomes difficult, because the company was also working on transitioning to become both an infrastructure hosting provider while also introducing a managed services platform to some of our larger clients.
Integrated Data Systems / Hunt Telecom
Louisiana
2010 - 2012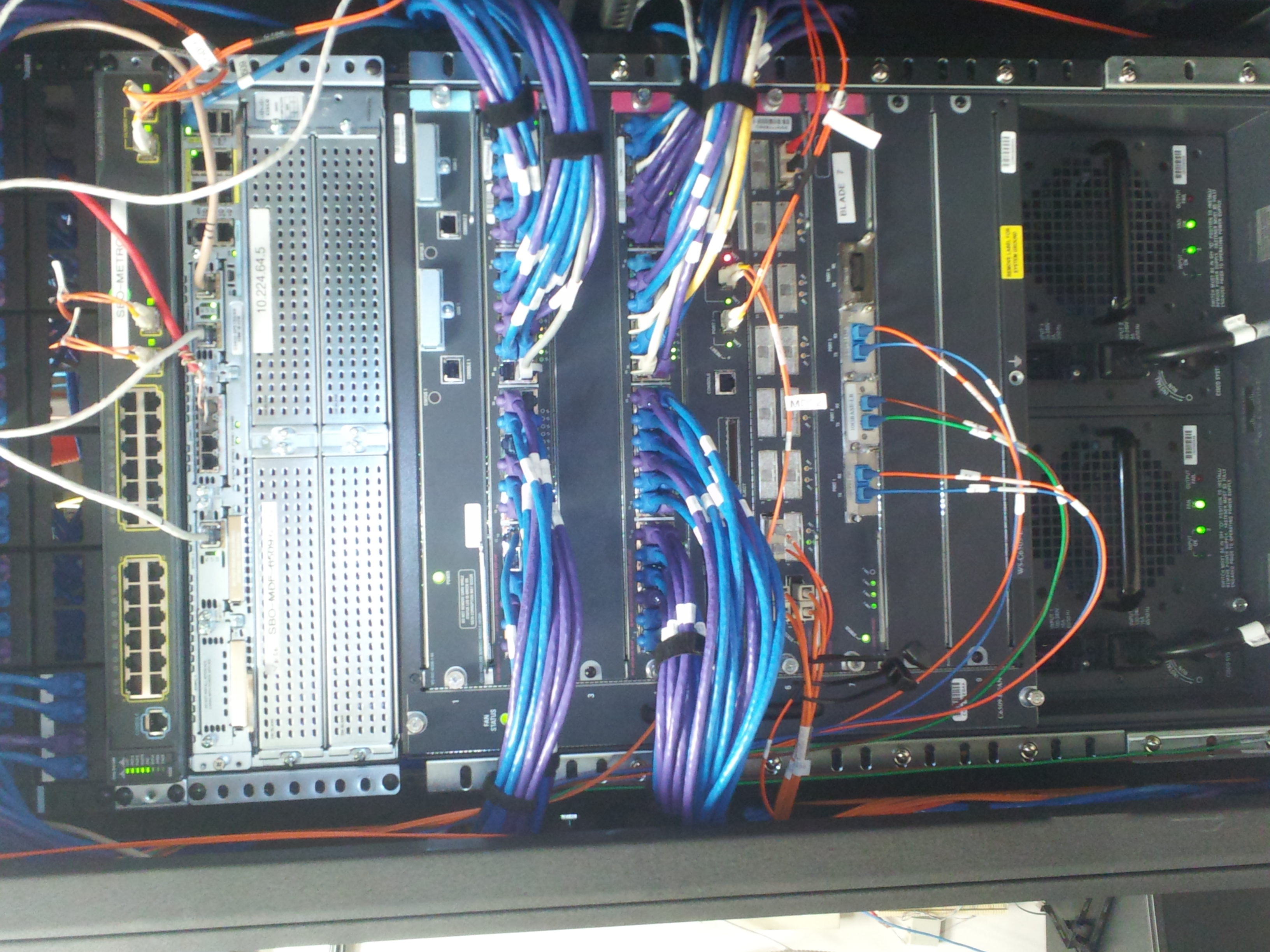 Systems Engineer, Network Engineer, VoIP Engineer
Integrated Data Systems merged with Hunt Telecom, the largest privately owned ISP in the state of Louisiana. Together, the two laid out thousands of nautical miles worth of private fiber infrastructure throughout Louisiana. Hunt Telecom was later acquired by Uniti Fiber, a global public company specializing in fiber infrastructure.

Though IDS/Hunts primary function was an ISP/CLEC, we also did an array of engineering projects for several clients around the Gulf Coast region of the United States, of which I worked on a large majority.
Responsible for and maintained VoIP implementation connected to Iridium Satellite Phones
Responsible for several major infrastructure expansions on a large ring network around the City of New Orleans
Integration of acquired ISP's and networks in to the IDS/Hunt network infrastructure
DSLAM, CMTS, Metro-E (Hateras and fiber/switching) build out and deployment
Hosted Exchange solutions
Cisco VoIP deployments for several customers an clients
Deployment of new methodologies including QinQ encapsulation, VLAN remapping for ethernet connected client networks to our cores
Maintenence and design/deployment of Asterisk VoIP systems integrated with Broadsoft IPBX
Responsible for network buildout of new data centers for capacity and BCP
Maintained and worked on migrating away from Frame Relay T1 deployments
Managed iBGP and eBGP routing tables
Automated billing and ADSL turn up integrations using Platypus billing software
Ultimate Technical Solutions
Louisiana
2010 - 2010
Senior Engineer
UTSI focused originally on consulting services and projects, but was working towards the direction of becoming a larger centralized MSP.
Designed and built hosted cloud AD / VPN (ASA 5510) solution which hosted several MSP customers infrastructures
Designed and built VMWare infrastructure with iSCSI back end for housing customer VM's in cloud solution
Lead on several projects for long list of clients
Worked closely with sales as a Sales Engineer for onboarding of new MSP customers
Brought several clients to the MSP program to jump start the product
Mentored and trained the NOC department staff on networking and systems infrastructures
Nicknamed "The Fix-All"
Details +
CommTech Industries
Louisiana
2008 - 2010
Senior Engineer / Consultant
At CommTech, we functioned more like a group of independent consultants acting as a group of consultants. We had a lot of engineers who were outsourced permanently to clients, while I was on the consulting staff in the headquarters. Each of us working in the headquarter office was responsible for maintaining not only our projects, but the customer relationships as well, engaging the Sales Director and his team when needed. Each of us managed every aspect of our clients IT infrastructure and thefirm even managed their budgets, as the staff of CommTech was most often the full IT staff of our clients.

Our clients were distributed through a wide array of industries, including government, global companies, healthcare, law firms, law enforcement agencies and public services facilities.
Full-Stack consulting services to several clients across multiple industries, both SMB and medium to large enterprises
Functioned as both a project manager and engineer, managing my projects from start to finish including coordinating with other staff to distribute workload
A lot of work revolved around network related work, from full-mesh VPN's across larger counts of client sites to IP phone system implementations exceeding 200 phones
CommTech eventually started an MSP program which we worked towards onboarding appropriate clients and ran day to day administration work on their infrastructures
Was responsible for planning and implementing BCP, growth demand and deployment of new systems and architectures (VMWare, Microsoft AD, Exchange, Unix mail systems, route/switch etc)
Slidell Memorial Hospital
Louisiana
2008 - 2008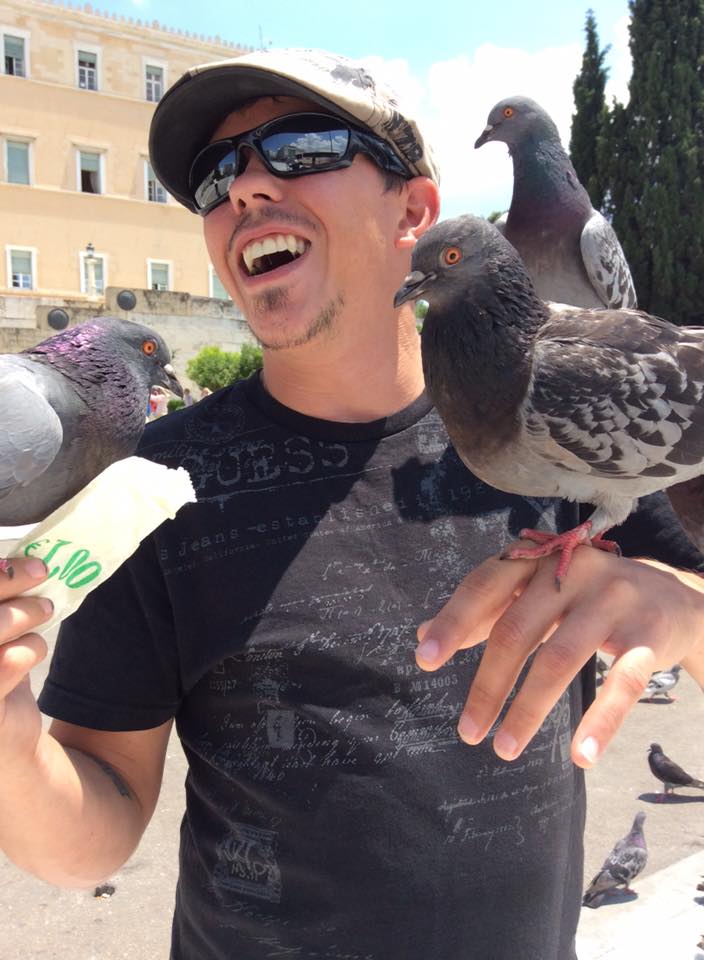 Systems Engineer II, Network Engineer, Telephony Engineer
Slidell Memorial Hospital is a community owned hospital in Louisiana. My tenure with the organization was short as I was hired to resolve specific needs which the projects were completed rather quickly. In my time with them, however, the accomplishments were many.
Handled several HIPAA and PCI compliance audits, and resolution to discrepencies that arose from audits
Strategically forklifted entire Nortel network to replace with Cisco with zero downtime
Redesigned entire network infrastructure to remove flat network and introduce broadcast domain (VLAN) segregation
Planned and coordinated with cabling contractors to introduce more than 400 new network drops throughout the campus, most of which were for new wireless AP's
Designed and worked in conjunction with outsourced resources to deploy a 300 Access Point WiFi solution with RFID tracking to track tagged assets and provide full blanket coverage of WiFi across the campus
Designed and wrote an in-house inventory tracking system for all workstations across the various hospital campuses
Built and deployed a monitoring system to monitor various resources such as disk usage, memory utlization and etc across all servers and workstations
Implemented in-line filtering system to introduce web filtering controls and download restrictions, as well as in-line malware scanning
Virtualized more than 95% of the physical server footprint
Managed resource allocation to the projects taking place and coordinated/assigned tasks approprately to accelerate the projects to completion
Built replacement VoIP system to phase out legacy Nortel Meridian analogue system
Routed all traffic between various campuses/buildings through IPSec encrypted tunnels
Management and maintence of EMC Clarion SAN, introduction of first iSCSI SAN (Dell EqualLogic)
BCI, inc
Spire Network Services
Louisiana & Mississippi
2004 - 2008
Senior Engineer
BCI was one of the largest Cisco Gold and Microsoft Gold partners in the Gulf Coast region of the United States. Their business started off from structured cabling and grew rapidly from there. BCI and Spire Network Services merged together within a relatively short time of me joining the organization.
Infrastructure planning, deployment and maintencne
VoIP implementations using Cisco CallManager and Unity
Maintained and managed hosted web, mail and spam filtering solutions
Microsoft AD and Exchange server build outs and implementations
Worked heavily with Solaris SunFire workstations and Linux workstations for Oil companies using ArcGIS
NetApp deployment and maintence
Solaris file server build outs and deployments collectively hosting terabytes worth of GIS data
Tested and certified new products from various vendors prior to sales team selling to customers (i.e. Dell EqualLogic, new versions of CM and Unity etc)
Download CV IN PDF FORMAT
My Secret To Success...
What makes me
unique

from others

is that I take ownership and I take my work very personal.

The business I work for succeeding is a guarantee of my success, and hence I think like an owner.
Scope and Plan

Requirements, objectives and coordination.

Before starting anything, I build a proper plan with a clearly defined goal, outlined scope of work and strategic milestones.

This requires strong communication skills to translate the needs to a solution, and even stronger collaborative skills to plan appropriately with a team.

01.

Build and Test

Testing doesn't stop at "it works."

The test cycle for me involves not only ensuring the functionality is as intended, but also using it and thinking to myself, "What else might I want?"

Additionally, I want to break the product before I call it done. I don't want it to just work as intended when used as intended. I want bullet proof.

02.

Meet Targets

Rolling back is not an option.

By the time I hand off, the solution should have been tested to the point that we've broken it, fixed it, broken it again and know its limitations.

When I deploy something in to production, I expect fully that it will be one shot, one kill, and we won't need to chase the deer through the woods to shoot it again.

03.
References
Complete with
Testimonials
This isn't one of those annoyng list of bubble popup quotes with stock photos and smiling faces.
These are real words from real people. Feel free to reach out to them. I've asked their permission.